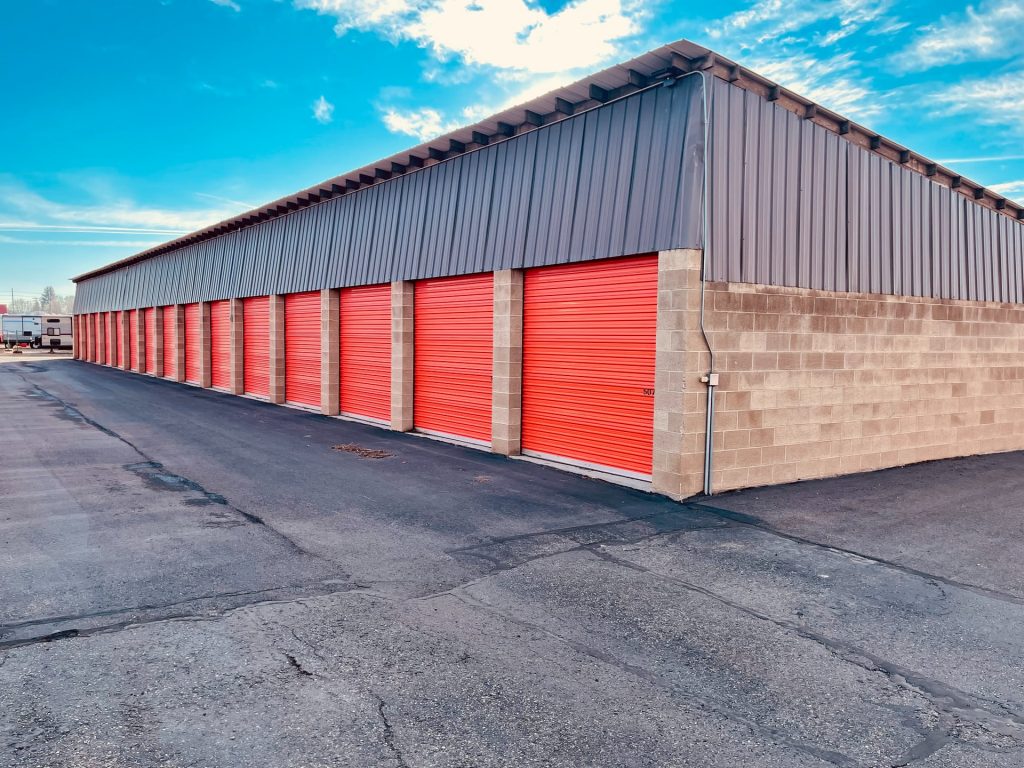 If you're thinking about storing your belongings while you're on vacation or out of town in a storage unit, there are some things you need to know first. First, make sure you have enough room. Second, be prepared to pay for storage space. Third, find a storage facility that is secure and has adequate ventilation. Fourth, make sure the storage facility is accessible if you need to retrieve your belongings quickly. Finally, be aware that some storage facilities may require a deposit before items can be stored there.
What is self storage?
Self storage is a great way for people to store their belongings when they don't have enough space. There are public storage facilities and private storage units. The prices for storage units vary, depending on the size of the unit and the length of time that it is rented. Self storage can be used for short-term or long-term storage needs so contact Gatekeeper Storage for more detailed information.
The benefits of using self storage unit
There are many benefits of using self storage. For one, it is a great way to store your extra belongings when you don't have enough room in your home. This can be especially helpful if you are downsizing or if you are in the process of moving. Self storage can also be a great way to organize your belongings and keep them safe. Additionally, using self storage can be a cost-effective way to store your belongings. The price of self storage units vary, but they are typically much cheaper than hiring a moving company or renting a storage unit from a third party. Finally, using self storage can be a great way to protect your belongings from damage or theft.
What to consider before using self storage
When it comes time to consider self storage, there are a few things you should take into account. The price of a storage unit can be expensive, so it's important to weigh the cost against what you will be using the unit for. If you just need a place to store some boxes of holiday decorations, then a public storage facility might be your best bet. But if you're looking for a more long-term solution, or if you have larger items to store, you might want to consider a private storage unit. Private units generally offer more security and are cheaper in the long run than public facilities.
How to pack for self storage unit
When it comes time for you to move and you're short on space, a self storage unit is a great option. But, before you reserve your unit, take some time to pack everything efficiently. This way, you can make the most of the limited space you have and avoid any last minute surprises.
Here are some tips on packing for self storage:
-Pack heavier items on the bottom and lighter items on top. This will help keep your items stable and prevent them from shifting during transit.
-Try not to fill up your storage unit to the brim. Leave yourself enough room to maneuver around inside so that you can access your belongings when needed.
-Pack tightly but don't forget to breathe! You don't want boxes of clothes or other items crushing each other and ruining their contents.
How to unpack from self storage
When you are ready to move out of your storage unit, there are a few simple steps you can take to make the process go smoothly.
First, take everything out of the storage unit and lay it all out in your driveway or another open space. This will help you get an idea of what needs to be packed up and loaded into your car or truck.
Next, start packing the larger items first. These might include furniture, appliances, or boxes filled with heavy items. Make sure to pack these items tightly so they don't move around during transport.
Once the large items are packed, begin packing up the smaller items. This might include clothing, kitchen supplies, or books. Again, make sure to pack these items tightly so they don't move around during transport.
It's important to remember a few things before putting your belongings in storage. Make sure you have an inventory of what you're storing, and keep in mind the climate of the storage facility. Label your boxes and take pictures of the items inside in case you need to access them later. Finally, remember to budget for storage costs, as they can add up over time. By following these tips, you can make sure your belongings are safe and secure while they're in storage.